So stromami pracujem takmer celý svoj študijný i profesný život a nazvem to tak, že niekedy mi je smutno. Smutné sú "zákroky" čo sú ľudia schopný robiť len aby sa uspokojilo niekoho ego, aby sa strom "páčil" alebo aby projektovaná stavba náhodou nemusela vyzerať "inak" napriek tomu, že jej funkcie by zostali zachované aj v prípade že sa strom stane jej "súčasťou".
Ignorujeme spoločenskú hodnotu stromu aj hodnotu času potrebného pre vznik tejto hodnoty. Možno ignorujeme aj fakt, že ani prínos pre nás osobne alebo spoločnosť nie je podmienkou bytia. Strom či vegetácia vôbec, má pre nás v čase, keď sa rozhodneme že ho nechceme, presne takú cenu (hodnotu) ako má jeho "pohreb" a "splodenie" mladého.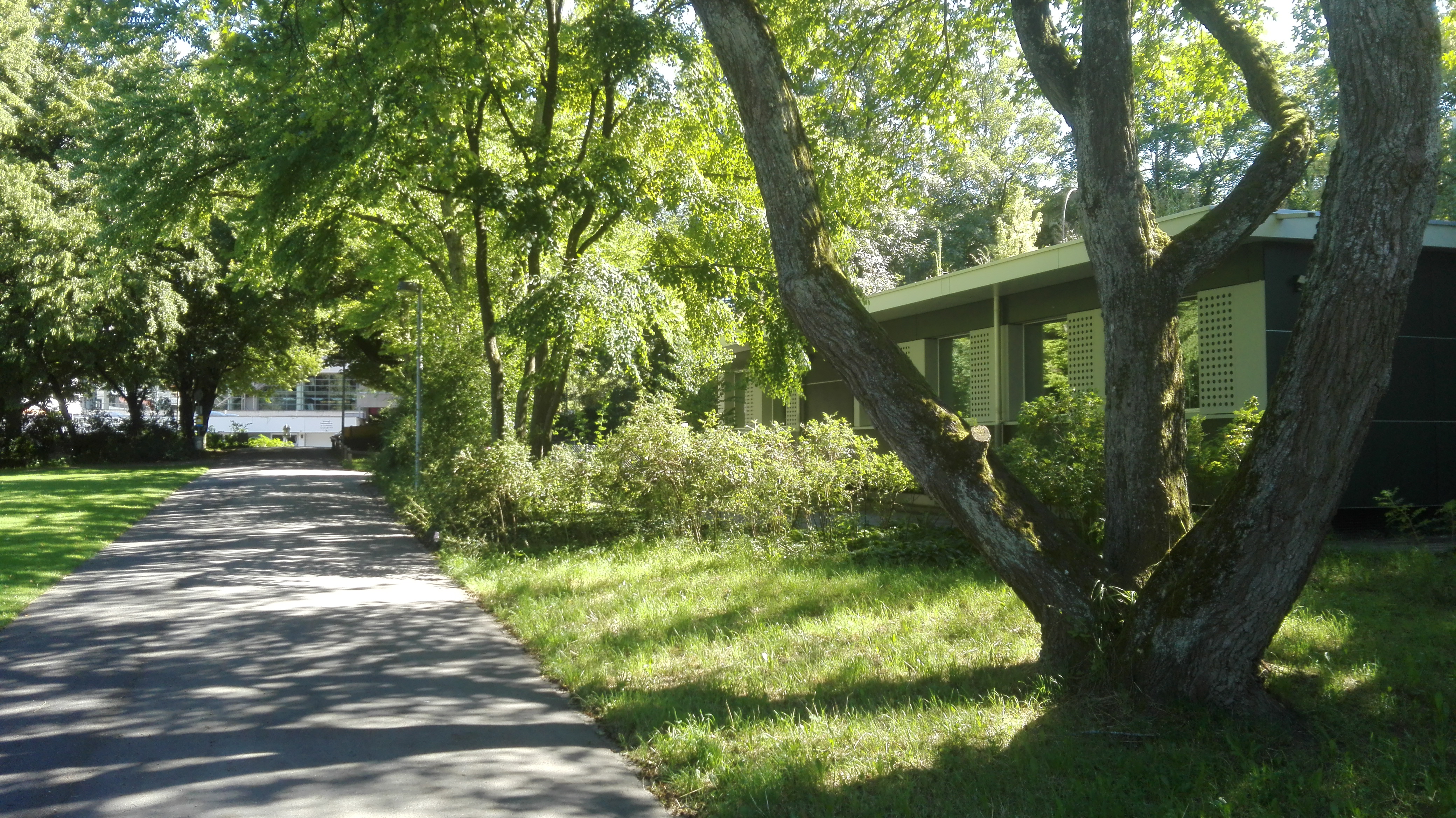 (foto: Bern, Švajčiarsko)
Naša pomoc.
Neviem kde vznikol ten názor, že ošetrovanie dreviny predstavuje len rez. Norma i "nejaké" štandardy sa jemne venujú koreňovému priestoru či prostrediu. Napriek tomu obstarávanie na ošetrovanie spravidla rieši len orez či už to nazveme tvarový, výchovný alebo "zdravotný" s tým, že keď sa stromu nedarí tak sa predsa vrátime a budeme ho orezávať pokiaľ sa mu nezačne dariť. To že strom potrebuje v niečom aj žiť a výrez 2×2 mu naozaj ku spokojnému životu nestačí dámy a páni obstarávatelia akosi pozabudli. Zabudli na to aj projektanti ktorí by mohli byť dostatočne inteligentný, aby v okolí stromov volili aspoň priepustné betóny, dlažbu alebo kombinovali materiály priepustných športových povrchov – trh je viac ako veľký.  Témou samou o sebe je hrabanie lístia. V prípade ak k nemu majiteľ pristúpi mal by strom v rovnakom objeme organického materiálu hnojiť. Po pohrabaní nedochádza k premiešavaniu organického materiálu do vrchných vrstiev pôdy čo má za následok zhutnenie, ochudobnenie a stratu potrebných vlastností pôdy. Nečudujme sa, že v takejto pôde alebo skôr zvetranej hornine sa stromom nedarí.
Preskočiť späť na hlavnú navigáciu